VS-600
Vital Signs Monitor
Clear, Simple and Portable
VS-600 supports fast, accurate and comfortable NIBP measurements. It displays reliable temperature readings in seconds and supports oxygen saturation measurements with your choice of two state-of-the-art SpO2 technologies. With all these features VS-600 will greatly reduce the time needed for vital signs checking, allowing you to focus even more on your patients.
VS-600 is an ideal portable vital signs monitor, satisfying your basic clinical needs for periodic spot-check in the low-acuity areas of your hospital. VS-600 is suitable for adult, pediatric and neonatal patients and features a clear display, simple operations and superior portability.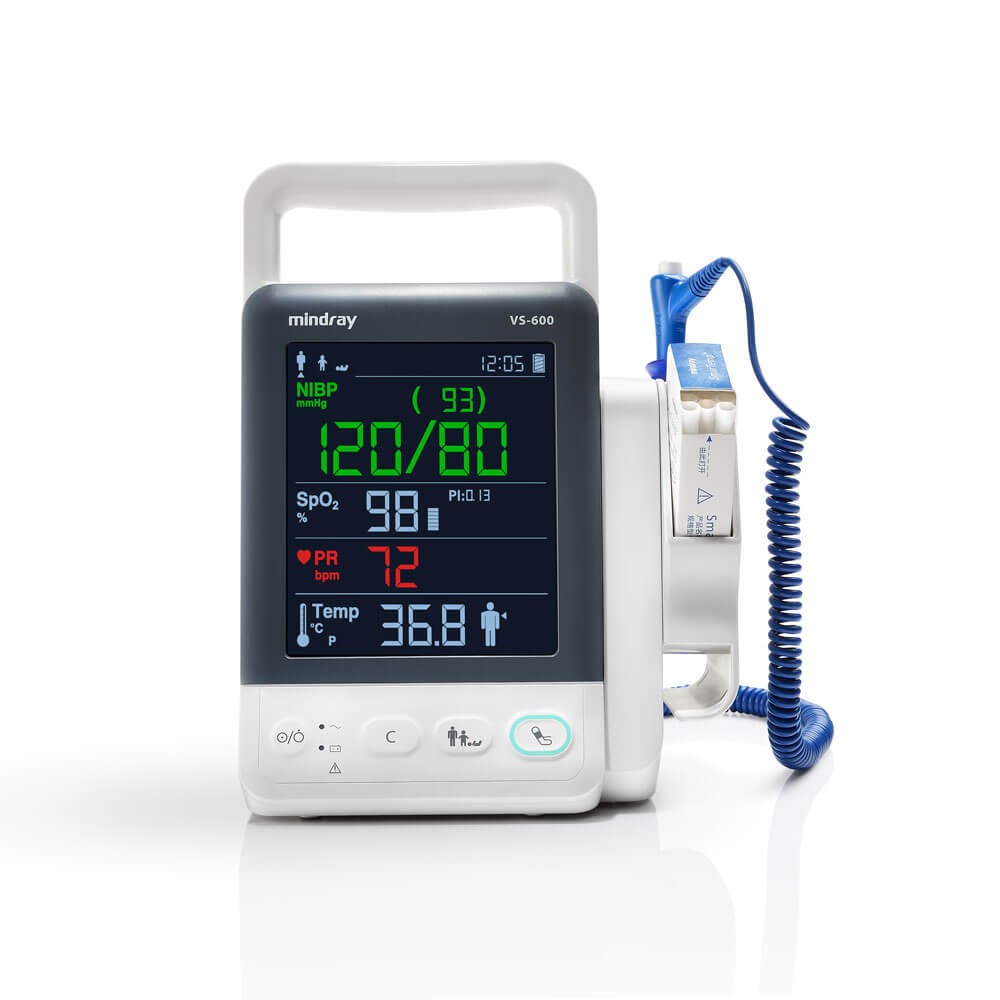 Key Features :
Super high definition display provides bright and clear view.
Weighing less than 1.7 Kg its lightweight design provides a highly mobile vital signs solution.
Super Li-ion battery provides more than 22 hours of continuous monitoring.
Trusted temperature measurement provides fast temperature reading.
PI (Perfusion Index) provides caregivers with an indication of the reliability of SpO2 measurement.
Mindray provides 3 options of SpO2 measurement, Mindray, Masimo and Nellcor.