Resona I9
Premium Ultrasound System
Innovation, in Every Facet
The Resona I9, a general imaging ultrasound system with completely innovative features from inside out. All innovations are developed based on in-depth insights into complex clinical scenarios, providing accurate and timely answers as well as outstanding efficiency and a remarkable user experience.
Infinite Imaging Solutions Powered by ZST+
The ZST + platform is an extraordinary innovation, representing an ultrasound evolution. Transforming ultrasound metrics from conventional beam-forming to channel data based processing. It overcomes the traditional trade-off limitation among spatial resolution, temporal resolution and tissue uniformity, delivering exceptional image quality for infinite imaging solutions with non-stop improvements. 
Unlimited Scanning Flexibility Beyond Imagination
iConsole – Intelligent Control Panel
Full-space Floating Control Panel
Can be adjusted for better space utilization, Easily meet various scanning needs.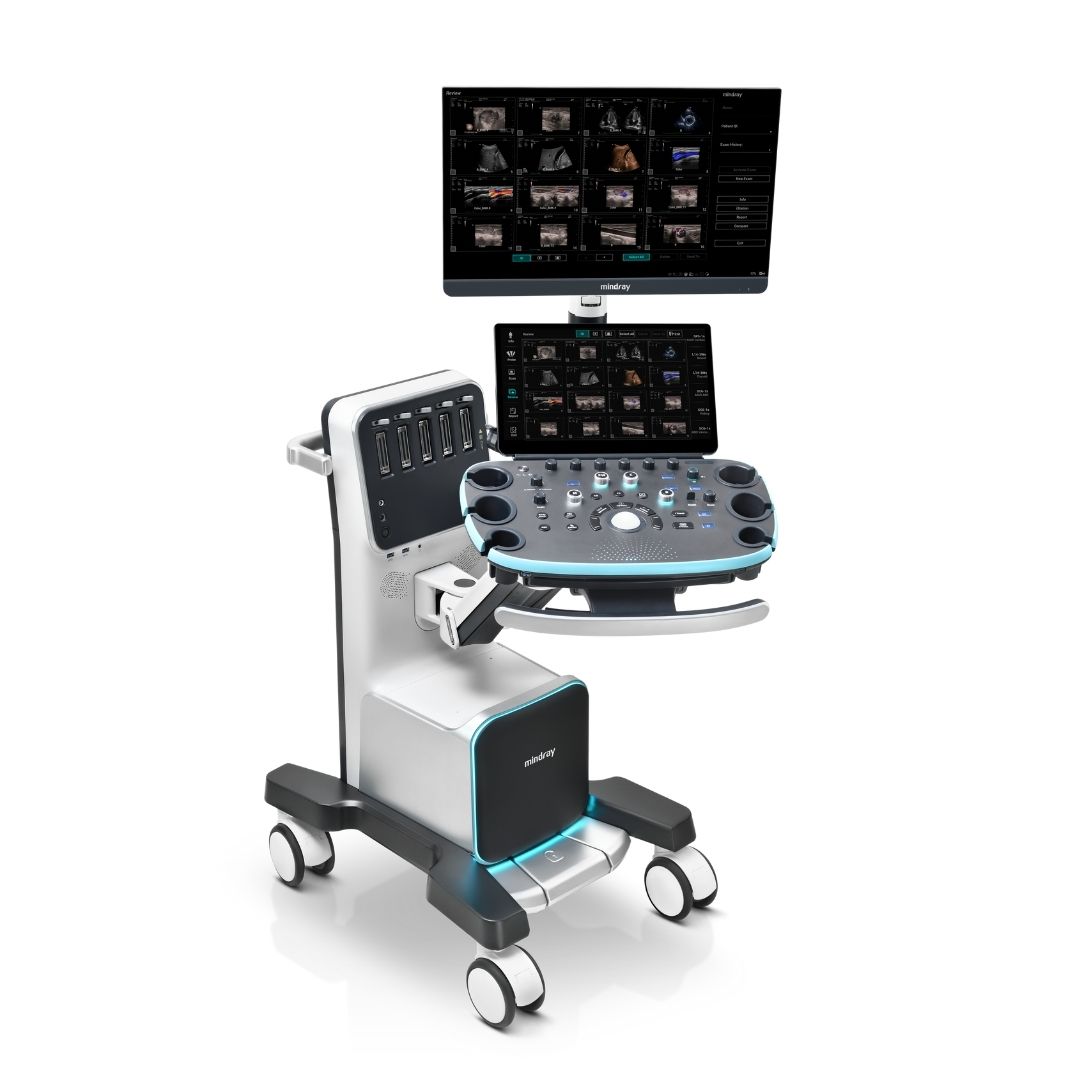 Key Features
8″ bezel-less full-screen with large images for immersive experience
Eye-protecting monitor with adaptive brightness adjustment
6″ full-HD touch screen with intuitive interaction
Short-cut switch of latest used probes and exams
Elevated sockets for changing probes without bending
26dB super-silent design as quiet as a bedroom
Minimum 1 meter height
Easy transportation by MPV(Multi-Purpose Vehicle) for mobile service
Up to 4 hours continuous scanning
Auto indication of residual power when you grasp the right handle