HyBase 3000
Electro-Hydraulic Surgical Table
comfortable and efficient way
Engineered for increasingly complex surgical scenes, HyBase needs least effort and time to position the patient in a safe, comfortable and efficient way. Insightful to the surgeon and nurse's needs, Mindray is answering demands for a total solution of operating table.
Mindray OR Total Solution Welcome to Mindray showroom
All the advanced and reliable facilities from Mindray technology, are perfectly matched to give you total support A successful operation starts with the excellent patient positioning, and thus requests convenient access, excellent results, time saving and efficiency.
Developed in close collaboration with end users, the accessories fulfill all kind of surgery positioning demands and place the patients in an optimum way which brings benefits both for surgeons and patients.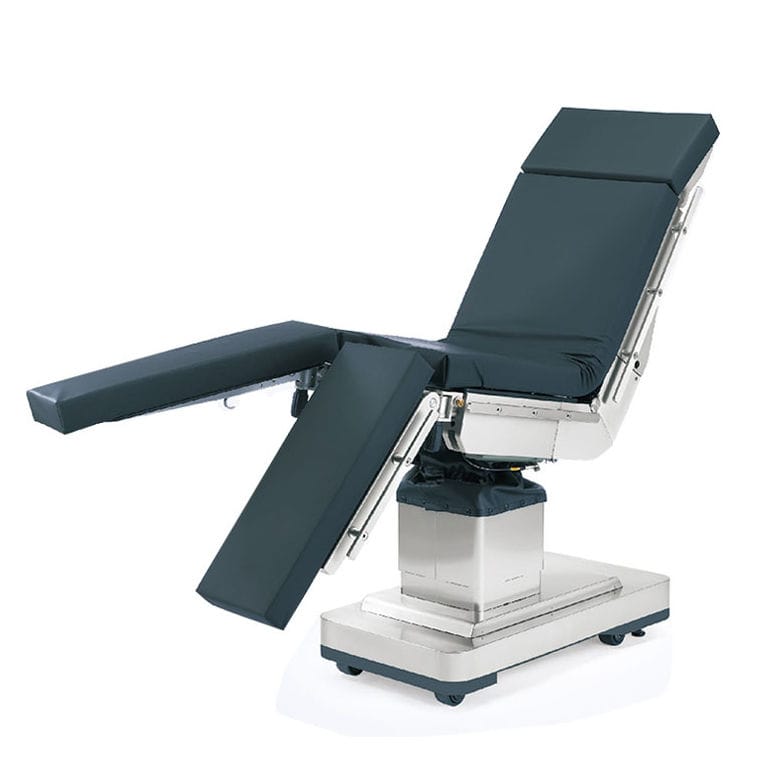 Key Features
Decompression mattress with antistatic, waterproof and seamess design.
Electric longitudinal shift with 300mm.
Weight capacity of 185 Kg in normal position.
Battery power for 50-80 operations.
Return to original position with one button.
Radiolucent table plate for free C-arm access.
Three control panels including remote panel, backup control & foot switch.
HyBase 3000 use high quality stainless steel material and accessories. In order to get the surgeons access to C arm, all the pads or plate are radiolucent for X-ray check.
To avoid hurting the sensitive part of the patients, HyBase 3000 provide Gel material pads for patients positioning which are similar as human tissue.
flexibility with various accessories makes every possible patient positioning quickly and securely established.
lifting capacity up to 230kg.
Mechanical brake system for optimum stability.
Flex & Reflex position with one button.
Patient would feel creditable comfortable thanks to extra 75mm thick padding of a double-layer construction inside.
With the new SFC (Special Foam Core) cushions, HyBase 3000 provides excellent pressure distribution, significantly avoids the main course of decubitus, reduces the rate of postoperative health risk, and speeds up the patient recovery.
Optional stainless steel cover.