DC-N3 PRO
Diagnostic Ultrasound System
Your ideal partner in OB/GYN
DC-N3 PRO is designed to provide confident ultrasound diagnosis for obstetric and gynecological healthcare, combining high image quality, versatility and affordability all in one smart system. With the best 4D imaging in range, innovative rendering modes, inbuilt tutorial module and simplified workflow, DC-N3 PRO is truly a redefinition of the base, providing you with much more than just an ordinary ultrasound imaging system.
Advanced Clinical Tools
4D Imaging offers you more than just a picture. The DC-N3 PRO delivers tools that help you take advantage of the full value of volume data. With improved contrast resolution and signal-noise ratio, viewing the fetal structure is now much easier. iLive (realistic 4D rendering imaging) generates amazingly realistic view of the fetus with human skin-like images, integrating a ray-casting algorithm with a new virtual lighting modality. Smart OB ensures you measure fetal parameters automatically. Natural Touch Elastography  reduces dependence on user operation technique, improving operators' reproducibility with higher stiness sensitivity and better stability. iPage enables better analysis of the internal anatomic structures through multiple parallel volume slices.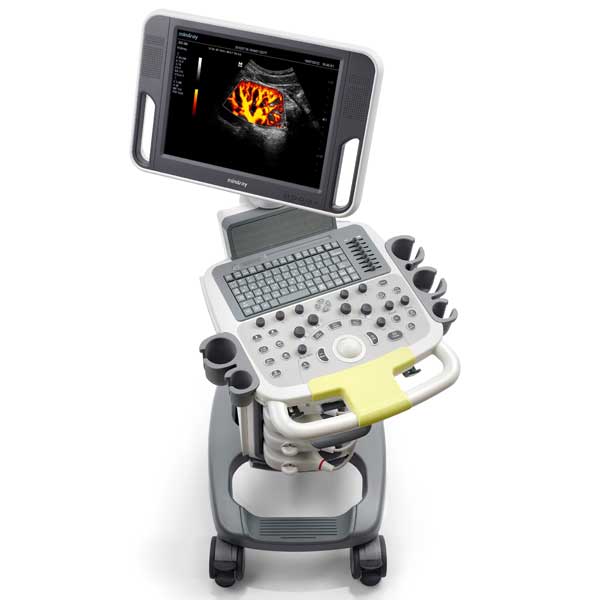 Key Features
15/17 inch high resolution color LED monitor , Resolution: 1024×768
B-Mode
l THI and PSH
l M-Mode
l Color M-mode
l Color Doppler Imaging
l Power Doppler Imaging and Directional PDI
l Pulsed Wave Doppler
l HPRF (High Pulse Repeat Frequency)
l iClearTM (Speckle Suppression Imaging)
l iBeamTM (Spatial Compounding Imaging)
l iTouchTM (Auto Optimization)
l Zoom/iZoomTM (Full Screen Zoom)
l FCI (Frequency Compounding Imaging)
l B steer
l ExFOV Imaging
l iStationTM
l iVisionTM
l Integrated 1TB hard drive
l 4 active probe ports
l DVD RW Driver
l  USB ports, including 1 USB port for video printer
l Share Service Application Package (Abdominal, Obstetrical, Gynecological, Cardiac, Small Parts, Urological, Vascular, Pediatric Packages)
l Auto Doppler Calculation
l UltraAssist tool
– iStorage (Direct Network Storage)
– iMeasurement (User-Defined Measurement & Calculation tool off line)
– iReport (User-Defined Report Template tool off line)
l On-line e-Manual
l MedSight
l Tutorial software: iScanHelper
l Smart Installment Reminder
l iScapeTM View
l IMT (Auto Intima-Media Thickness Evaluation)
l Natural Touch Elastography
l UWN Contrast ImagingTM
l Smart OB (Auto OB measurement)
l Smart NT
Smart 3D
l Smart bladder: auto measurement of bladder volume
l 3D/4D (Static 3D, Real time 4D)
l iPage™ (Multislice mode, for 4D and Static 3D)
l iLive
l IVF
l Continuous Wave Doppler
l Free Xros M (Anatomical M-mode)
l Free Xros CM (Curved Anatomical M-mode)
l TDI (TVI, TEI, TVD, TVM)
l TDI QA (Quantitative Analysis)
l Built-in Battery: LI23I002A
l ECG module
l iRoam (Wireless Network Adapter)
l Footswitch:971-SWNOM (two-pedal/three-pedal), FS-81-SP-2 (one-pedal)
l Bar Code reader
l Nerve Application Package
l Emergency Medicine Application Package
l DICOM Basic (including DICOM Task Management, Print, Storage, Storage Commitment, Media Exchange)
l DICOM Worklist
l DICOM MPPS (Modality Performed Procedure Step)
l DICOM OB/GYN structured report
l DICOM Vascular structured report
l DICOM Cardiac structured report
l DICOM Query/Retrieve