HyLED 7
Surgical Lights
Efficient & Economic Original & Unique
Mindray HyLED 7 series inherits the advanced technology from LED surgical light and shows excellent light performance: better light intensity, longer service life and lower power consumption.
It is ideal for patient examination, ICU, outpatient, as well as OR-induction, treatment room and recovery areas.
With cutting-edge LED technology, the HyLED 7 series offers excellent luminous efficiency, heat-free light source, and incredible long service life, giving you total support in OR.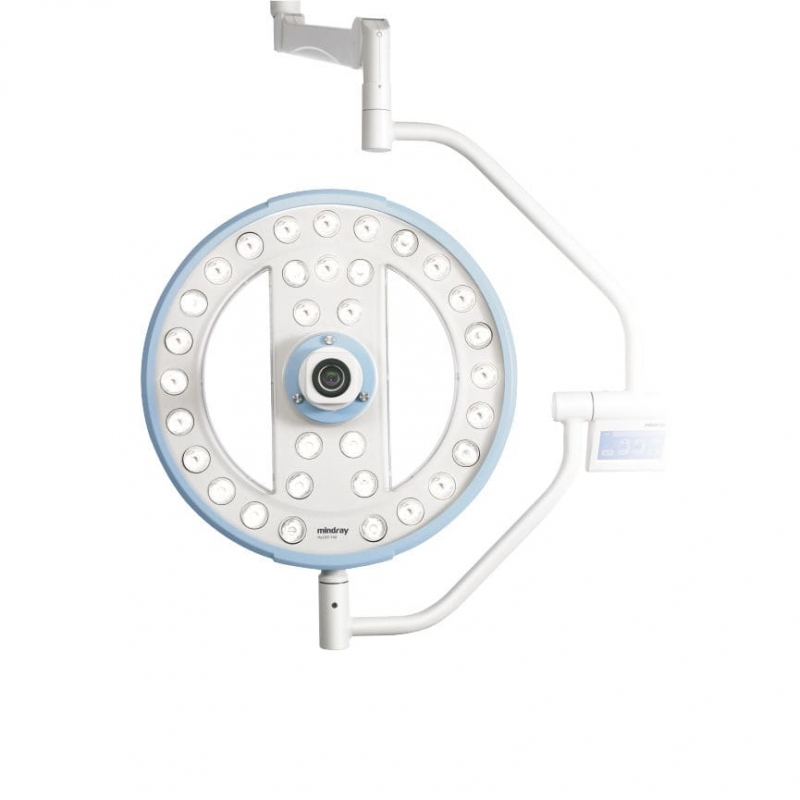 Key Features
Incredible long service time up to 60,000 hours.
Central Illumination: 160,000 lux/130,000 lux.
Adjustable light field diameter.
depth of Illumination : 1,200 mm.
Low power consumption.
Perfectly integrated into laminar flow (Certified per DIN-1946 Part 4).
Touch screen panel for easier control.
330°rotatable integrated HD/SD camera.
Ultra-thin design & excellent maneuverability.
Ergonomic and compact design less than 12kg.
Natural "cold light" with no infrared components.
Each LED bulb with individual circuit can be replaced respectively, which will minimize the maintenance cost.
The professional shadow dilution experiment simulated extreme situations by using tubes and masks proved that Mindray HyLED 7 Series surgical light has sufficient illumination even in extreme situations.
Combined with an Ondal spring arm maximizes mobility and ensures stability.
Supporting external USB storage device.
Supporting HDMI/YPbPr/HD-SDI/DVI-D/VGA input signal.
Default with camera control function.
Supporting video recording from other medical devices source.