V60
Vaporizer
With more than 20 years experience of medical device manufacture , Mindray presents V60 vaporizer. With integrated bypass technology and first-class material,
V60 Vaporizer has been proved worldwide to have high reliability & quality.
The innovative larger capacity,With three different filling types and four different anesthetics, the Selectatec mounting system makes V60 vaporizer compatible with all mainstream anesthesia machines in the world.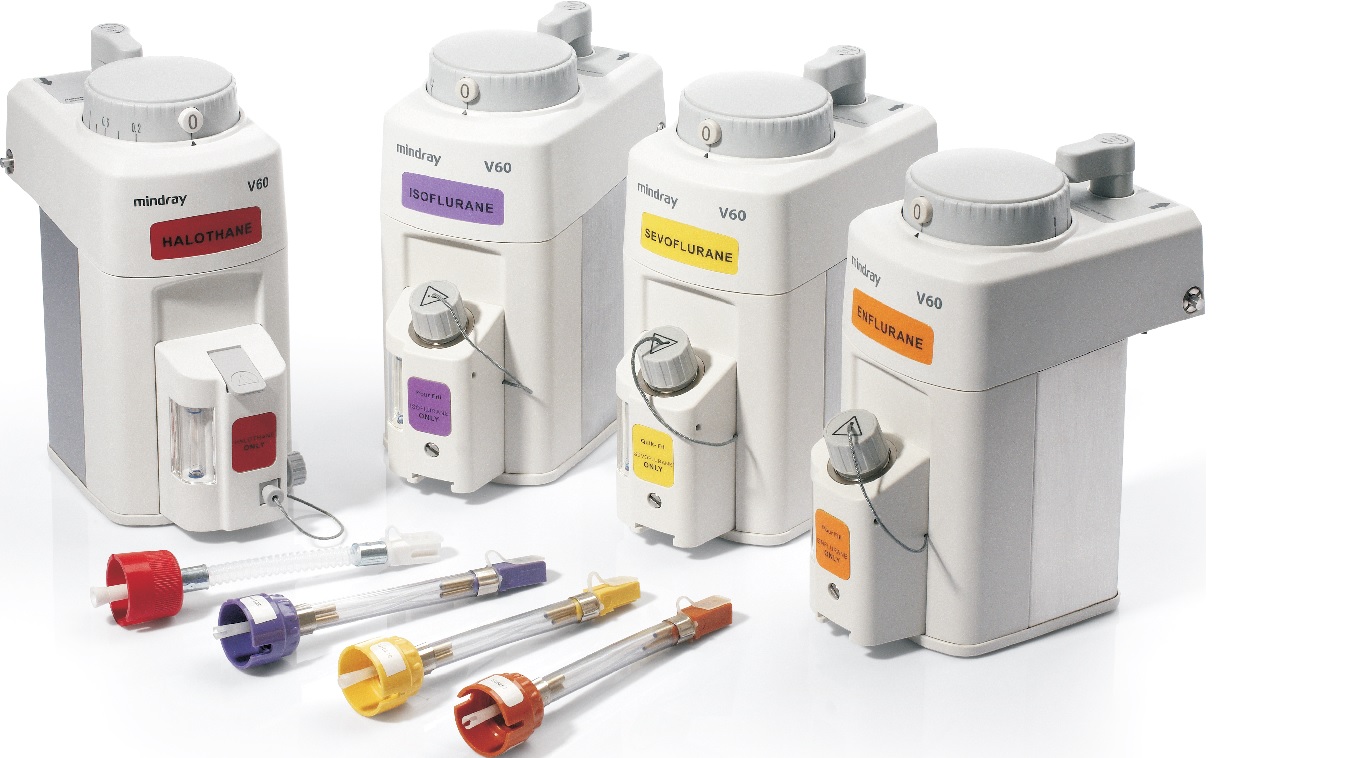 Larger capacity up to 360ml
Flexible design with three different filling types
Reliable & Safe
Maintenance Free
Automated Compensation
Vaporizer Options: Enflurane, Isoflurane, Sevoflurane, Halothane
Filling Options: Pour-fill ; Key-fill ; Quick-fill*(sevoflurane only)
Filling Capacity: 360ml