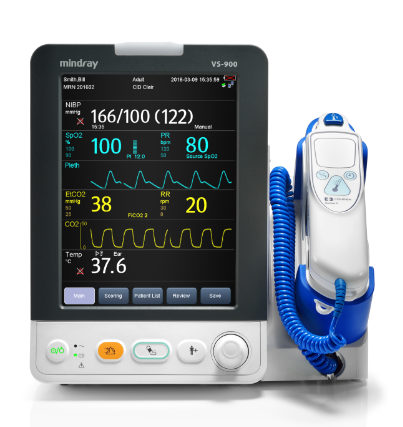 VS-900
Vital Signs Monitor
Simplicity Meets Flexibility
The needs of medical practitioners and patients are the ultimate driving force of Mindray's innovation. Today, Mindray is bringing the monitoring of vital signs to a new level, providing intelligent information that optimises your workflow.
From spot checks to continuous bedside monitoring, VS-900 not only measures NIBP, SpO2 and temperature, but also has the capability for manual entires of up to six additional vitals, National Early Warning Scoring system that can aid in clinical decision and customisable NIBP modes for added flexibility.
Read more..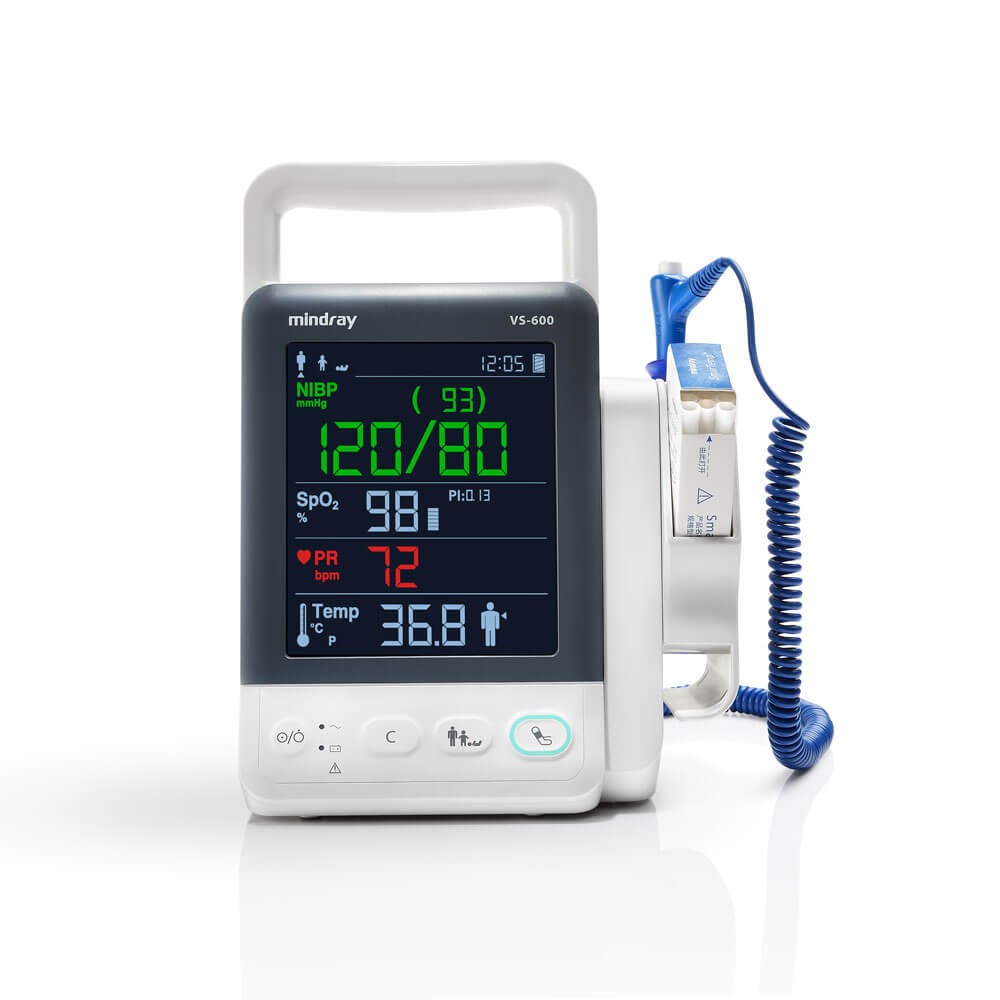 VS-600
Vital Signs Monitor
Clear, Simple and Portable
VS-600 supports fast, accurate and comfortable NIBP measurements. It displays reliable temperature readings in seconds and supports oxygen saturation measurements with your choice of two state-of-the-art SpO2 technologies. With all these features VS-600 will greatly reduce the time needed for vital signs checking, allowing you to focus even more on your patients.
Read more..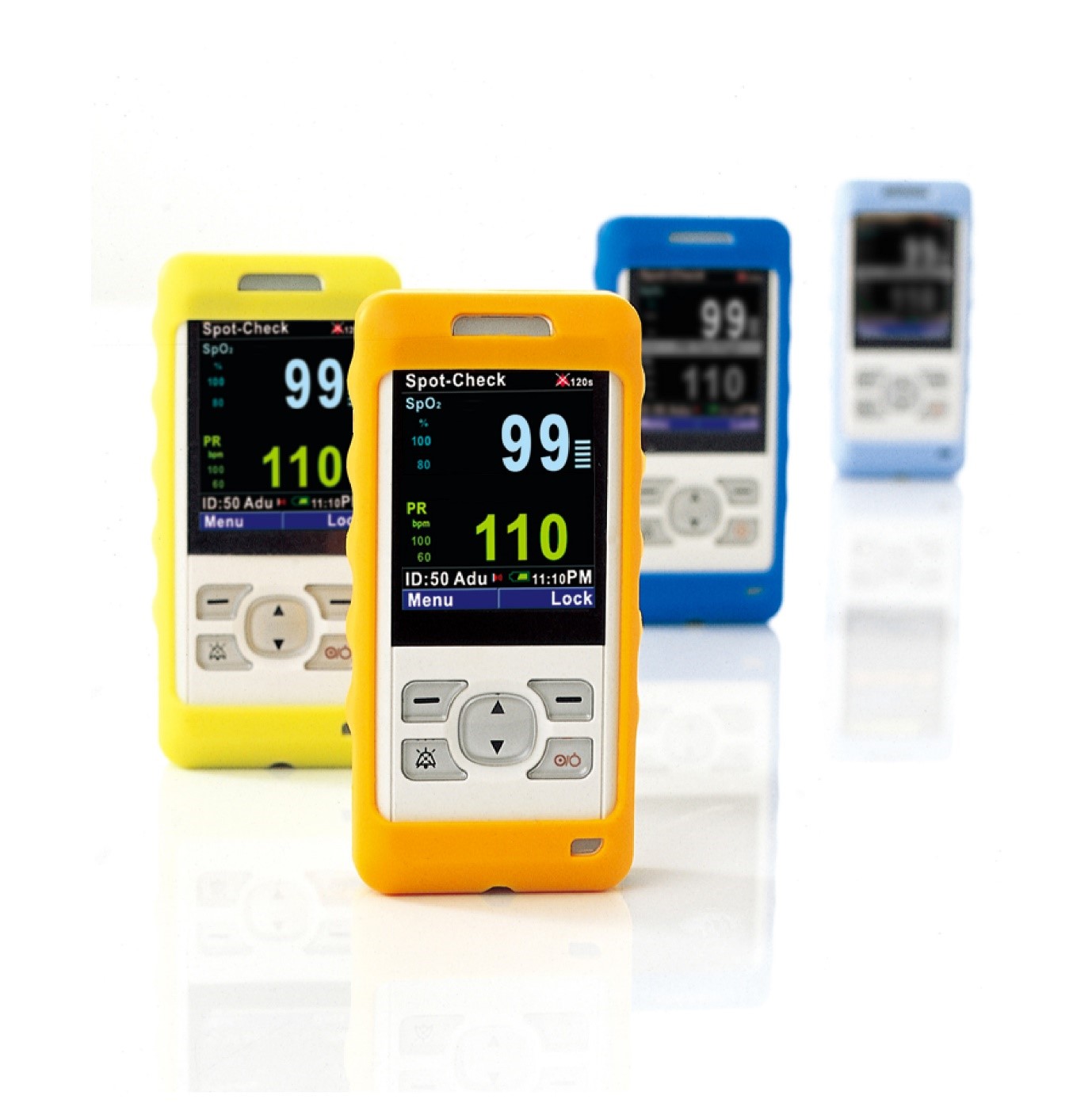 PM-60
Pulse Oximeter
Simple and Portable
PM-60 is a miniature, lightweight device capable of spot check and continuous monitoring of SpO2 and pulse rate. You determine the capabilities and performance,
Read more..